Liverpool FC continued their brilliant form against the top six in the Premier League with their 3-1 victory over Arsenal on Saturday.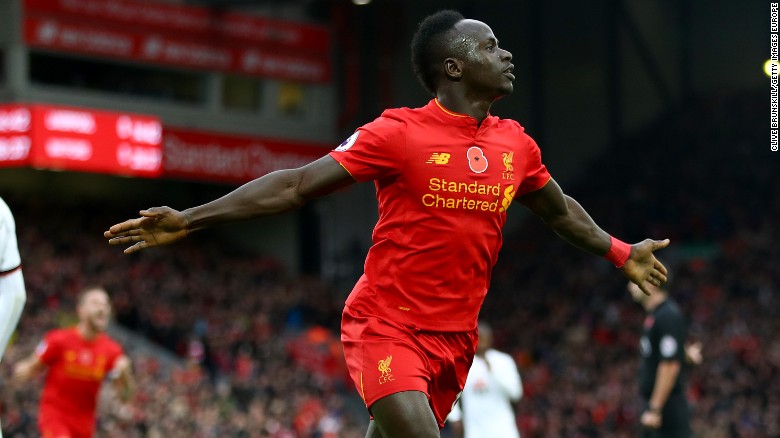 Goals from Brazilian forward Roberto Firmino, Senegal international Sadio Mane and summer signing Georginio Wijnaldum ensured the Reds returned to the top four.
The win ensures Jurgen Klopp's men did the double over Coach Arsene Wenger and his boys – considering that they humbled them at the start of the campaign. However, it also questions the level of inconsistency of the team, considering that the same team crumbled when they face Leicester City.
Wenger had to make difficult calls ahead and during the clash. He left out his best player Alexis Sanchez – and there have been reports of an altercation between both parties. He was clueless on how to manage Liverpool's dominance in the first half of the game. When the Chile international joined in the second half, he brought the much-needed spark in the attack and he was obviously involved in the only goal the Gunners scored.
"It was one of the best games we have played so far because of the strength of our opponent. We did really well. We had hard words after the defeat at Leicester. We analyzed it and that wasn't enjoyable. We had another opportunity and we took it today. It's the rollercoaster of the Premier League," Klopp said after the game.
Many expected that Wenger would have played Sanchez and Theo Walcott in that kind of game against his choice of Olivier Giroud and Danny Welbeck.
Firmino and Sane combined to get the first goal within nine minutes and five minutes from the end of the first half. Sanchez guided the ball during a breakaway, passing to Welbeck who slot the ball past the oncoming Simon Mignolet. Coutinho was an obvious presence during the duel. The Brazilian beat the offside trap to connect substitute Divock Origi. Origi sent a brilliant pass to Wijnaldum who sealed the victory in the 92nd minute.
The victory means Klopp has the best record amongst the managers of the top-six this term.