Liverpool manager Jurgen Klopp is excited with the performance of his side at the Merseyside derby. The Reds won the game in a last gasp effort seconds to the end of the clash courtesy of Divock Origi. The excited Klopp ran onto the field in celebration, with the FA charging him for misconduct for that action.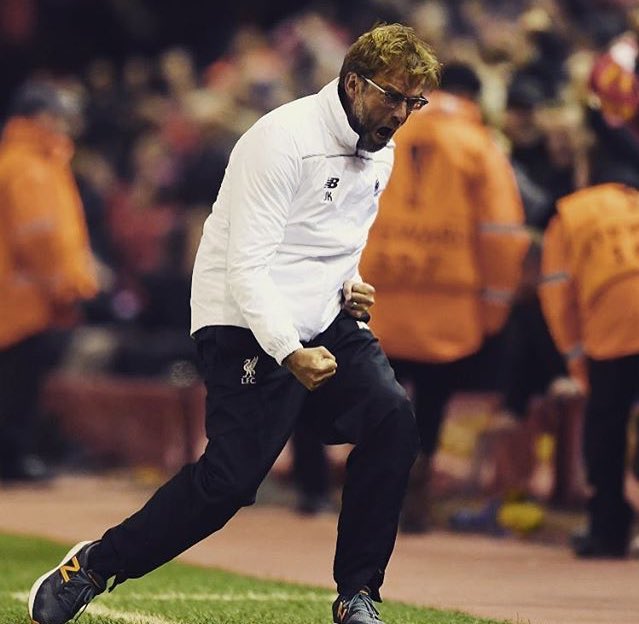 Klopp has accepted the charge, agreeing to the £8,000 fine and warning over his conduct whilst game were ongoing. The German followed up with an apology to his counterpart Marco Silva immediately the game ended.
Everton actually fought a good one against Liverpool in this particular derby, with Klopp admitting it. He said he didn't plan to run or even wanted to but then a goal in the 96th minute and three points in the bag ensured he couldn't stop it.
Klopp praised the players that ensured his side emerged victorious in the game. He is happy with the improvements in the middle as Georginio Wijnaldum and Fabinho combined very well. The added that the Brazilian did exactly what he expected.
With Everton testing Liverpool severally in the game, Klopp is happy that the team was able to defend well upfront despite the high and consistent pressure all through.
With the 4-2-3-1 formation, it has been challenging for Fabinho but Klopp believes he can adapt to other formations if employed.
Fabinho joined Liverpool this summer for £43.7 million from Monaco but was subject to a transfer to French giants PSG. Due to his slow start, there were rumours PSG wanted to lure him in the winter window but the player has come out to deny such links.